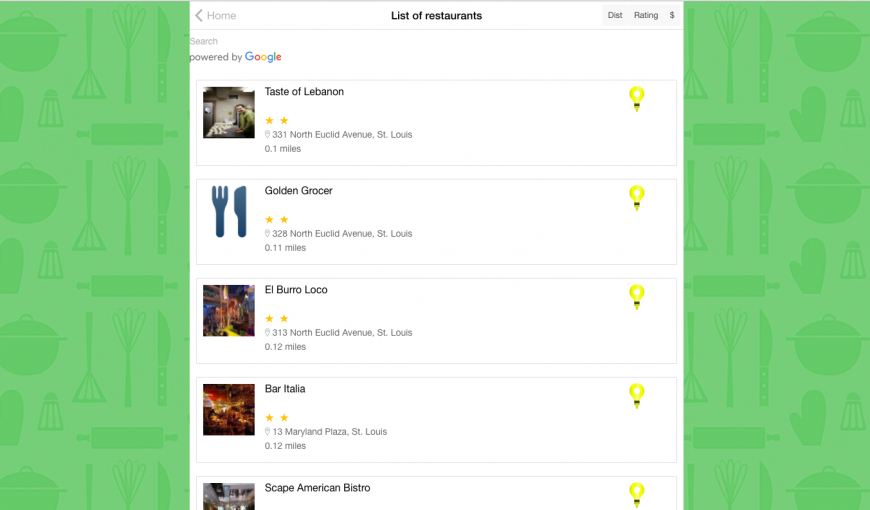 How To Review on Eat Kid Friendly
Eat Kid Friendly is a rapidly growing database of restaurant reviews based on the restaurant's accommodations for children.  Day by day Eat Kid Friendly is becoming an increasingly powerful tool for parents to use when looking to select the perfect restaurant to dine at with their children.  However, Eat Kid Friendly is only as useful as its users allow it to be!  The more parents that log in and review restaurants, either favorably or negatively, the more useful the app will become to other parents.
With that being said, please visit our main page and rate a few of the restaurants you've visited recently.  The process of leaving a review is simple!
First, go to our Main Page.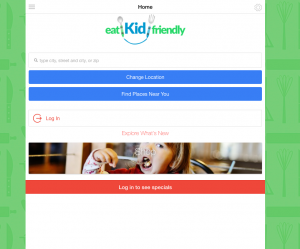 Second, if you haven't already signed up for an account, do so by clicking "create account" and then entering your email address and choosing a password.

If you already have an account then log in by clicking the "login" button and signing in with your email address and password.

Third, just type the name of the restaurant into the search bar.

Lastly, once the restaurant you want to review is on screen, simply click the "+" icon to vote the amenities up or the "-" to vote them down. 

If you would like to write a few sentences just click the "reviews" tab, choose either positive or negative and then add some more information about your dinner experience.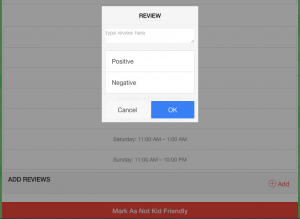 Every review counts towards the restaurants' EKF ranking so please leave as many as you can as often as you go out to continue creating a more knowledgeable database for other parents.

Thank you for helping to create a network of informed parents!
Save