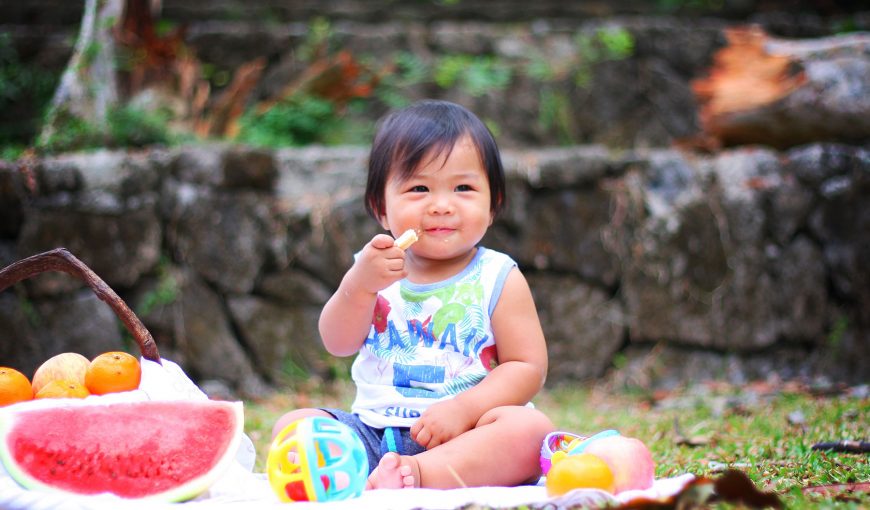 Five Snack Ideas for Kids While Parents are on the Go
Many parents are extremely busy, and are on the go and do not have the time to even think about making healthy choices for themselves- as well as their kids.
Between driving their kids to extracurricular activities, playdates, and other appointments- there is just simply no down time.
It is very easy to go to a fast food joint and order a meal that is full of trans fats and simple carbohydrates that do not offer any kind of nutritional benefits. In addition to the fact that they are simply not good for your kids, or for you!
Even though fast food joints do have healthier options on the menu, it is always a great idea for parents to bring healthy snacks that can tie kids over until meal time while on the go. Therefore, there won't be a need to run to a fast food joint and to have a later dinner at home even if it is readymade.
Aside from only trying to maintain living a healthy lifestyle, there are other good reasons you would want to feed your kids healthy snacks as opposed to sugary ones while on the go. Especially when it comes to candies.
Can you imagine your kids being on a sugar high during the entire time you are on the go?
Not to mention if they have an appointment or an after school activity, they will be wired the entire time. That will be distressing to you, and annoying to others around your child. Therefore, minimize the amount of sugar in whatever snacks you bring while on the road!
Once in a great while there is nothing with indulging in a sugary treat, but that is best done at home, so they are not on a sugar high elsewhere with other people. A sugary treat will not harm anyone if it is eaten on occasion. That said, it is important to allow your kids to enjoy it sometimes. Otherwise, you can bet they'll find a way to sneak it and binge on it when they are older because deprivation is not the answer.
Listed below are five healthy and snack ideas for kids while you are on the go:
Trail Mix Snacks
Kids really enjoy yogurt covered dried fruit, raisins, peanuts and cashews mixed together, or they can eat those separately. If they have nut allergies, obviously the cashews would have to be omitted obviously. Fruit strips and bars are ideas to bring on the road as well. Just beware that these trail mixes, fruit strips and bars can contain plenty of sugar. However, the reason trail mixes are a good idea is because even though there is some sugar, there is also plenty of protein that will keep your kids full and cancel out some of the effects from the sugar. There are also fruit strips and bars that have less sugar, and it is worth looking into those options.
Tasty Snacks
Snacks such as pretzels, goldfish and cheese strings may not the healthiest options, however, in small amounts, they are fine. These snacks always satisfy kids and they don't need a lot either which is why this makes the recommended snack list for kids.
In order to keep costs down when traveling with these snacks, it is best to purchase them in bulk, and then to put them in reusable snack bags.
Fruits and Veggies
This is the healthiest type of snack you can give your kids! However, you may not want to bring peaches or plums because they can be squished and can make a mess. Grapes are also not recommended because of the potential to be a choking hazard. The best kind of fruits and veggies to bring are clementines, carrots, apples, and bananas. For smaller fruits such as berries, you can put them in Ziploc containers.
Applesauce
If your kids like applesauce, then you can bring the non-refrigerated Applesauce Crushers on the road, though if they aren't finished they will have to be refrigerated after opened at home. Trader Joe's makes these, and they are tasty and low in sugar, and kids love them.
Flavored Water
Staying hydrated while on the go is crucial. Kids don't like to drink a lot of water, so this can be challenging. However, you can bring water along as well as flavored water sachets in the kids' lunch bags. This way, they can mix it into the water so it becomes tastier and more exciting, and not be such a drag to drink.
Now you know what snacks to bring while on the go, so you don't have to worry about having hungry and cranky kids while taking them to appointments or after school activities. Be sure to plan these snacks ahead of time when you know you will be on the go a lot. This way, they will be tied over while waiting to get home for dinner.