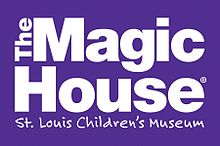 Our Two Favorite Museums for Kids in Saint Louis
Last week's blog post detailed all the free attractions Forest Park has to offer children.  However, if you don't mind paying an admission fee, The Magic House and The City Museum might be the two best museums in Saint Louis to take your children.  Both museum's cater to children specifically and offer plenty of exhibits to wear them out.  If you want your children to sleep well at night, or even just be ready for nap time, take them to one of these two museums.  The City Museum will have them climbing and exploring all day to exhaust them physically, while The Magic House will have them stretching their minds to exhaust them mentally!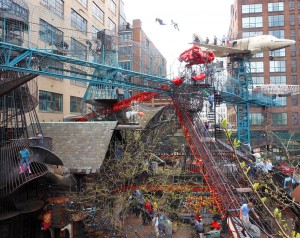 The City Museum opened in 1997 and has come a long way since then.  The ever-changing, ever-expanding museum offers more attractions to see and explore than you'll be able to get to in one day.  If you want the full experience, make sure you go when the weather is nice so you can explore the outside of the museum too, which has been labeled the Monstrocity.  The only problem with the City Museum is that your kids will never stop asking you to take them back!  Admission is just $12 and only $10 if you go on a Friday or Saturday night.

The Magic House, which is also known as The Saint Louis Children's Museum, is a wondrous place that has been operating since 1979.  Every exhibit is designed specifically for children and offers a hands-on learning experience that is fun and exciting.  In 2008 The Magic House underwent a significant expansion and nearly doubled in size, so if you haven't been since then you have an entirely new museum to explore!  The Magic House founders based their museum around the Chinese proverb:
I hear and I forget.
I see and I remember.
I do and I understand.
Admission to the Magic House is $10 but they do offer Free Family Nights every 3rd Friday of the month.
If you're planning to make a day out of one of these museum visits, be sure to pick out the best restaurant for your family by searching the Eat Kid Friendly App.  Afterwards, don't forget to rate your dining experience to help other families make informed decisions in the future.